Tijdloos is located in the former showroom of Hasselman and Pander build in 1895.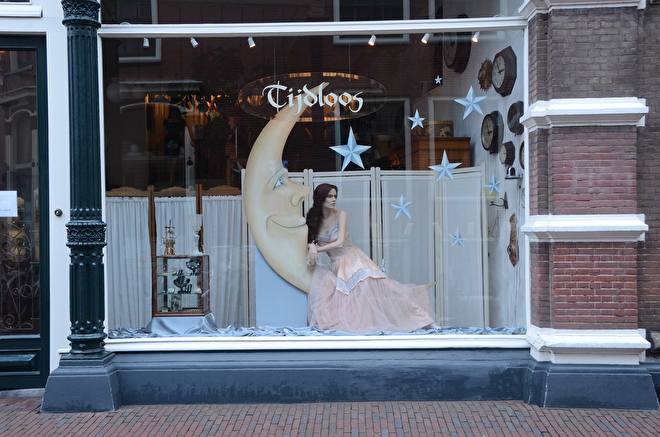 Since we Frank & Olivia opened 'Tijdloos' (meaning timeless) in 1995 we have undergone quit a few changes,
the furniture has made room for glass cabinets and we have concentrated our focus on watches and jewelry.
Besides the shop, the restoration of vintage timepieces has taken up a large portion of our business. Frank
has been restoring watches for almost 30 years now and has such a knowledge and expertise that he has
developed quite a reputation. Over the years we have managed to obtain large quantities high quality
Swiss watch parts. Which have been very beneficiary over the years, so almost nil watches are
domed to the scrapheap, but on those rare occasions it is mainly due to the poor quality of the
movement that causes the restoration costs to exceed the actual worth of the watch,
and in these cases every penny spent, is one to many.